Contact RISE coffee
HELLO coffee lovers! Thank you for stopping by at Rise coffee. Drop us an email at hello@risecoffeebox.co.uk We reply fast, very fast!
P.s. All Advent calendars shipping this week
Hello, We are Alice and Ben
Welcome to RISE coffee! We love to hear from all of our lovely members, coffee roasters old and new, friends and coffee lovers alike. Drop us a message and we will always get back to you all.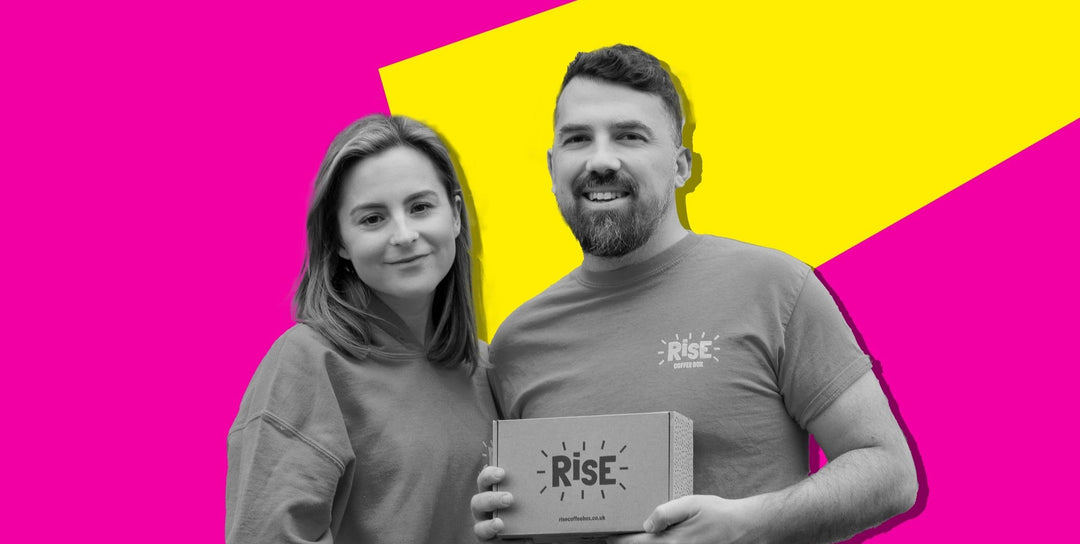 We work closely with our roasting partners to ensure the coffee reaches you as quickly as possible after its roasting date. This is usually within 3-4 days, so we can guarantee it will smell and taste great.
Your coffee will come in its original packaging from our coffee partners. At RISE coffee box we are all about showcasing our roasting partners, their stories and the beans they roast. This also means we don't re-bag the coffee, keeping it fresh and allowing us to be more sustainable with our packaging. If your gifts come in any packaging such as bubble wrap, rest-assured that we never purchase wrapping packaging, we only re-use materials others have sent to us.
We aim for all deliveries to be received within 3-5 working days. This can be slightly longer around busy festive seasons or bank holidays.